Our Services
Whether we're managing your investments or helping you plan financially, we offer a comprehensive approach for our clients. No two plans are the same; your plan is unique because you are, too. The questions we ask will help us get a better understanding of your financial and life aspirations so we can better formulate your plan. You are a real person with real goals, and our mission is to help you reach them.
Investment Management
Asset management is at the heart of what we do. It's in our name, and it's the main reason over 95 percent of our clients come to us. We seek to build risk-appropriate portfolios and asset allocations, but we also review preexisting portfolios.
Managing investments takes time, care, and consideration. There are not enough hours in the day to do everything, so our clients rely on us, along with our research and experience, to help them. We know the questions to ask to give you the comprehensive service you deserve.
If you're looking for someone to manage your investments, give us a call today to set up your complimentary appointment. We look forward to hearing from you soon!
Financial Planning
Our role is to help our clients achieve their desired financial success with a plan designed to suit them best. As a fee-based advisor, our priority is the best for our clients, not more commission. We've worked with a wide range of clients over the last 20 years—from individuals to families to small businesses—and have carefully developed a financial plan and investment approach to meet each of their unique purposes and investment personalities.
Below is an overview of our various services. Call us today for your complimentary first meeting!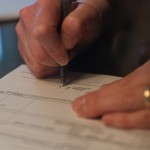 Family Governance Planning
We know how difficult it is to get your entire family together for the holidays, so it's no wonder talking about financial issues is difficult, too. With our family governance services, some of that stress can be alleviated. Whether it's wealth management, next-generation involvement, or business succession, we're here to help make those discussions easier.
Read More
We understand your family shares common desires for their success as a whole. However, these desires can easily become overlooked when everyone wants their opinions heard. While working with your attorney, we can help establish guidelines that will help overcome conflicts of interest within your family and keep the family's success as everyone's priority.
Image: T. Pierce via Flickr

Integration with Legal Service Providers
Because unexpected things happen in life, we stress the importance of having the proper legal documents. Every person should have a durable power of attorney, medical power of attorney, and a will. In some cases, a trust or advanced estate planning is necessary.
Read More
Even though we're not a legal office and cannot provide legal services, we would be happy to assist you at a meeting with your attorney to make sure you ask the right questions and receive the correct documents.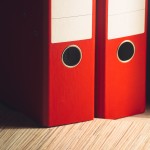 Assist with Tax Planning
Thoughtful planning throughout the year can reduce the taxes you pay and allow you to achieve your desired financial success.
Read More
Tax planning should be driven by your overall financial goals and integrated into your financial plan. We provide the level of care needed to incorporate every area of your portfolio.
Our collaboration with trusted CPA®s in the area helps us provide the appropriate documents for our clients, draft tax deduction strategies, and review your retirement plan for tax deferral, all based upon your financial goals.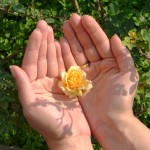 Philanthropic Planning
When you look back at all you've accomplished, what kind of impact will you leave on society? Many of our clients have established themselves and know exactly how they want to be remembered. Others need help defining the legacy they want to leave.
Read More
Whatever your goals, you can create a noble or grand legacy and inspire others by giving to philanthropic organizations. We can help you set up your giving goals in a cost and tax-efficient manner. Our friendships with reputable CPA's in the area give us access to current tax information and innovative strategies.

Estate Planning
Who will receive your inheritance? Your child? The neighbor? Estate planning allows our clients the opportunity for peace of mind. We have developed a comprehensive process that is designed to help our clients meet their life and estate goals. Many individuals already have some of the elements of a complete estate plan in place, like a will or a trust, but are sometimes missing important pieces.
Read More
A well-designed estate plan can alleviate anxiety, fortify wealth during your lifetime, and help you get the peace of mind you deserve. Our financial planning services can help you:
Determine and manage the distribution of your assets
Protect heirs and their inheritance from divorce and legal action
Manage and mitigate estate taxes in the future
Create capital through appropriate life insurance strategies
Integrate your philanthropic goals
Preserve and protect your wealth for future generations
This approach to estate planning keeps your financial responsibilities and goals in view. Many of our clients have complex lives with wealth to protect for future generations, and we want to help you protect it for them. We will analyze any existing estate plan pieces to identify gaps, contradictory elements, and issues that could inadvertently require probate action on your estate or the wrong person getting your assets. We can also work with your attorney to prepare paperwork to re-title accounts and update beneficiary information. Additionally, we can help you apply for life, disability, or long-term care insurance policies to maintain or preserve your estate.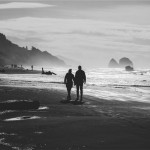 Retirement Planning
What does your dream retirement look like? Is it years filled with travel and adventure? A part-time work schedule that still allows you to contribute to the company you built? Full-time volunteering? Days filled with art and music? Watching grandchildren? For some, it is simply working less.
Read More
Whether your retirement is near or far, we will work with you to create and define your retirement goals so you can enjoy the carefree days. We'll also analyze your retirement account, social security, and projected retirement expenses to design a retirement scenario that will project your successes. We know it's not easy to visualize exactly what you will need, but we know the questions to ask and the issues to discuss while creating your plan to help reach your goals.
As life is ever-changing, typically this is not a one-conversation process. We'll meet with you annually to re-adjust your plan, if necessary, to better fit your needs.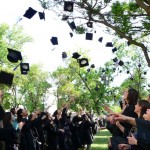 College Planning
Before they were born, you were planning. What will we name them? What should be the color of their room? Who will look after them while we're at work?
Read More
However, almost half of all parents don't plan for one of the most important experiences in their children's lives: college.
Sending your children off to college is expensive, and we want to work with you to make your educational goals for them a reality. Keeping these ambitions in the forefront, we will draft a plan to illustrate the projected future cost of college and how you can start saving now for your children's educational endeavors.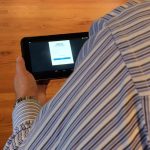 Remote and Virtual Meetings
While we love to meet with you in person, we understand that life can be hectic. Since our clients live next door, across town, out of state, and across the country, we've integrated a virtual meeting technology into our advisory services. This means that no matter where you are—home, office, or on the road—if you have access to a phone and/or a high speed internet connection, we can collaborate and review your portfolio with you.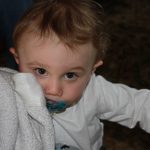 Insurance and Protection*
Having the proper amount and type of insurance in place is part of a well-structured financial plan. Depending on where you're at in life, your protection needs may differ from what they were.
Read More
We can help you find suitable disability, long-term care, or life insurance; we also offer
identity protection
plans. Let us help you protect against and plan for the unexpected things in life.
*The services listed above are offered through David G. Judge and are not affiliated with Advisory Services Network, LLC.