About Us
It's not merely the destination; it's the plan that gets you there.
A carefully crafted financial plan can provide a level of security and the opportunity for peace of mind. At Judge Asset Management, we want to learn about your life and financial plans so we are better suited to create a selection of options that reflects your goals and offers you the security you desire. Our firm's structure allows us to treat our clients like real people and to take the time to get to know them.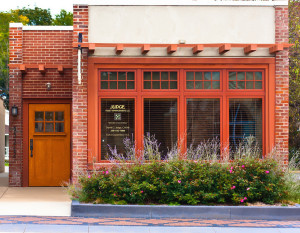 When you call or e-mail us, we make every effort for you to talk directly with a real person each time, because you and your time are important to us. Our structure allows you to know exactly who you'll be talking to and that the person handling your financial information will be the same every time. There's safety in knowing you have a consistent team here ready to work with you.
We use our innovative and inventive techniques, management, and research to help us better provide a series of opportunities in an effort to optimize your financial successes. In addition, we have the technology and services of a large multi-custodial firm. In today's complex economic environment, we understand the utmost care and consideration are necessary to ensure you make and keep your money.
Our commitment to our clients' success is reflected by their continual referrals to family and friends. We are grateful for those who have shared their confidence in us and have trusted us to collaborate with them in making their financial goals a reality.
If you are seeking investment management or are ready to set your financial goals into motion, call us today to set up your complimentary first meeting!
Our History
Art, nature, and finance seem to exist independently. They have their separate plans. However, we see them working together in harmony as all three serve as the foundation of our building and advisory services.
Art. Our office was constructed in the 1950s and was once a hobby shop. In 2005, David Judge purchased what was then a hair salon and had it remodeled to serve as Judge Asset Management's premier location. The building displays his passion for the Arts and Crafts movement. This style is reflected in the interior through various paintings and pottery pieces, most of which were crafted by David's wife Laura and other local artisans. Many of the furniture pieces were made specifically for our office, as well.
Nature. It is important to take care of where we live. Many of our office products are environmentally friendly, and we are virtually a paper-free establishment.
Finance.  Our love for art and nature helps us craft a creative and unique financial plan for each of our clients based upon their needs and goals. We think of finance as an art in itself.
We hope you'll let us show you how these three coexist. Call us today to set up your complimentary first meeting and explore the art and nature of finance.